Our dry nail polish strips were revolutionary – creating an affordable, quick, and easy to use product to encourage your creativity and make your nails gorgeous! Now with a supporting hand and nail care system the foundation that our nail polish is applied on will be stronger and healthier.
Nail Polish Remover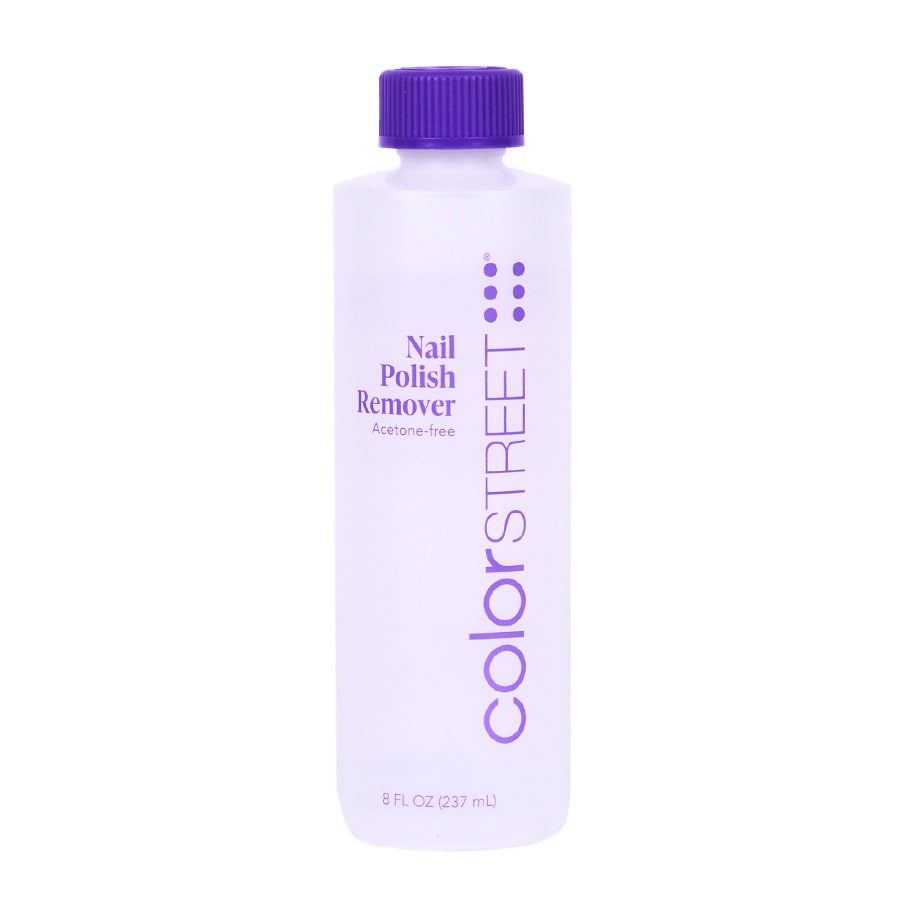 As stylists, we were initially introduced to our Acetone Free Nail Polish Remover which has been specially formulated to gently and effectively remove Color Street nail strips and prepare your fingertips for your next manicure.
• Non-drying, acetone-free formula
• Helps to nourish and moisturize nails
• Subtle bergamot tea fragrance
• 8 oz bottle 
Before using our Color Street Nail Polish Remover I was using Mineral Fusion acetone free nail polish remover. While it did a great job of removing the nail polish, it made my nails peel. I thought this was just me because of vitamin and mineral deficiencies, however after I heard more and more stylists and customers having the same problem with the Mineral Fusion nail polish remover, I knew it was the culprit. As soon as I got our Color Street Nail Polish Remover I used it – I'm impatient, ya know! After a few uses, my nails were no longer peeling consistently and started to heal, which means my manicures lasted longer too!
Our Color Street Nail Polish Remover works quickly and effectively (using only a small amount) and I highly recommend it to everyone who uses Color Street Dry Nail Polish Strips.
As of May 25, 2022 – only available to ship within the Continental US
Nail Strengthener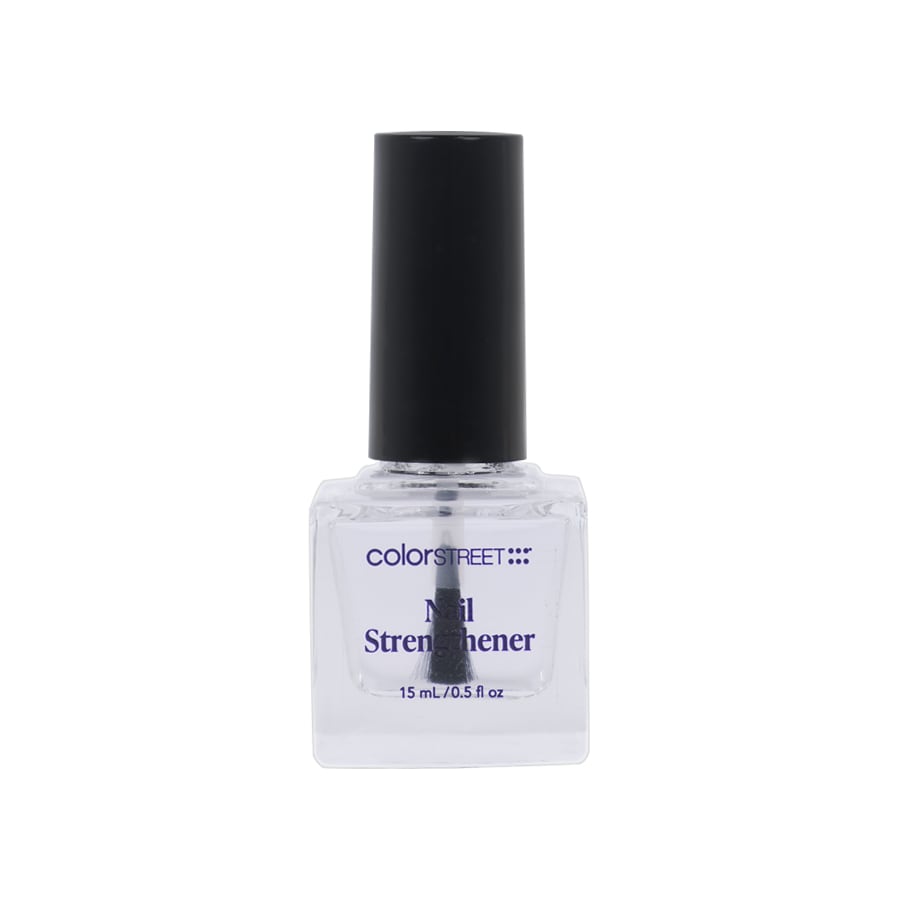 Of all the Hand and Nail Care products, I think this one is going to be a game changer! I use a nail strengthener as a base coat (even though our nail polish strips have a base coat built in) since it provides a smoother base and would help to deal with the peeling I mentioned above (not caused by Color Street).
What I love about this Nail Strengthener is while it can be a base coat, its also a glossy top coat for those who love to add that extra layer of protection to extend the life of your manicure even longer.
Toughen up your tips with a Nail Strengthener that restores weak, fragile nails. This high-gloss hardening formula can also be used as a base or top coat.
• 3-in-1 strengthener, base coat, and top coat
• Strengthens and harden nails
• Helps nails resist breakage and encourages nail growth
• Helps reduce nail splitting, chipping, and peeling
• Fruit-derived ingredients
• High-shine, glossy finish
As of May 25, 2022 – only available to ship within the Continental US
Cuticle Oil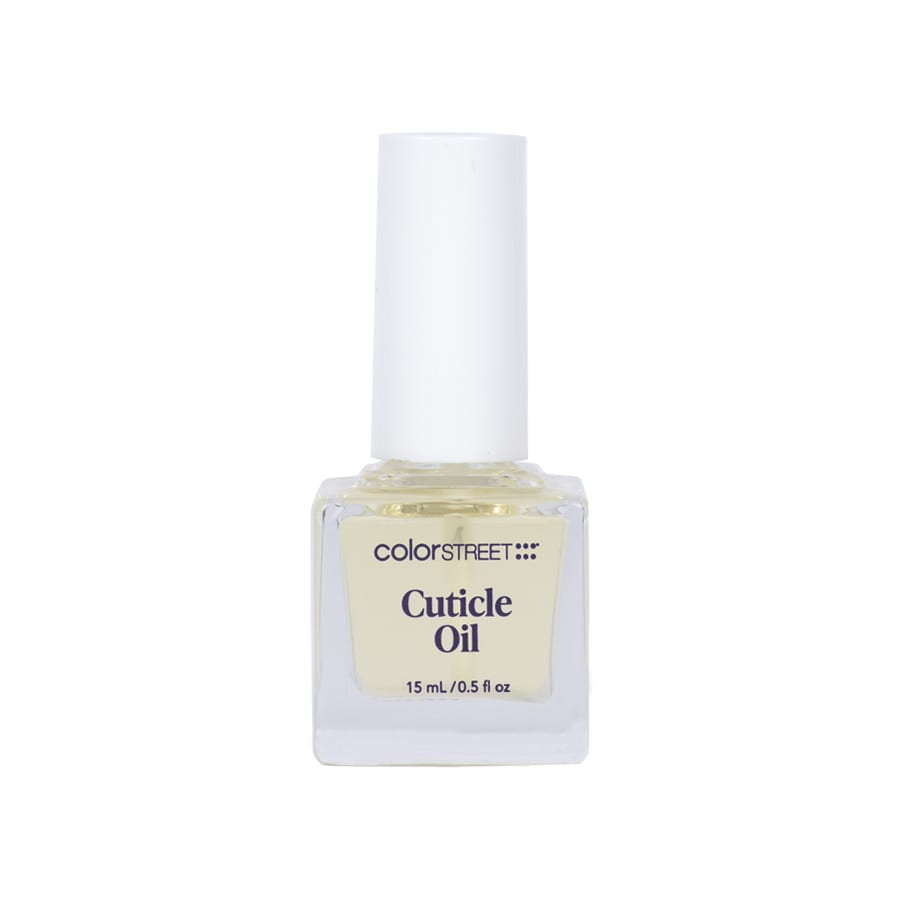 Oh man, have I learned how important cuticle oil is? Absolutely! Living in Arizona its pretty damn dry and I'm not always the best at staying hydrated. Even if I am, my cuticles always need a bit of extra love to help grow healthy and strong nails, but it makes my nailfies look even more professional!
Condition your cuticles and nails with an ultra-rich Cuticle Oil formulated with six nourishing oils and vitamin E.
Contains nut oil.
• Soothing and conditioning
• Blend of six oils: coconut, kukui, nut oil, baobab, sweet almond, passionfruit
• Contains vitamin E
• Moisturizes dry, brittle cuticles
• Maintains healthy-looking cuticles
As of May 25, 2022 – shipping to USA and Canada
Hand Lotion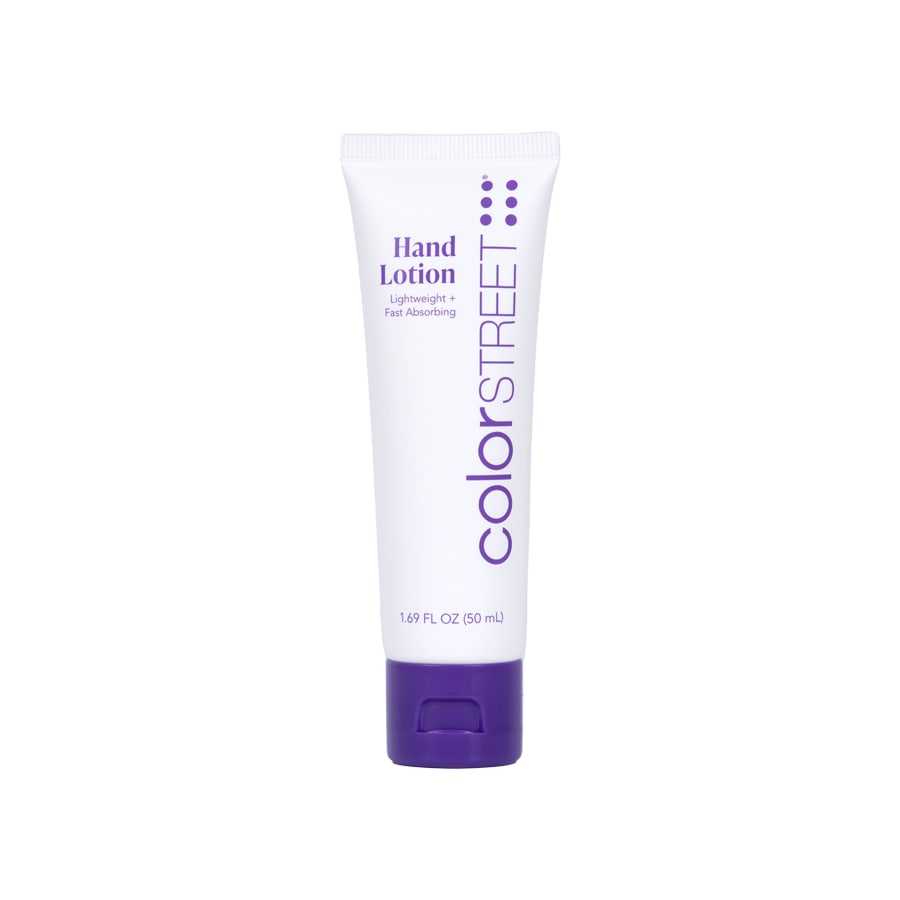 Hydration – hydration – hydration; it's key! You can put all the anti-aging emollients on your face, but if you don't do the same for your hands, they'll show your age even faster than the skin on your face.
Hydrate your hard-working mitts with our Hand Lotion! This lightweight moisturizer is formulated with silk amino acids, oils, and vitamins to restore moisture for youthful-looking, nourished hands.
Contains nut oil.
• Contains 18 silk amino acids
• Anti-aging formula to retain hydration, optimize collagen, protect against
environmental damage, and revitalize skin
• Blend of jojoba, macadamia, coconut, and avocado oils
• Contains vitamins C and E
• Lightly-scented formula leaves hands feeling soft and moisturized
As of May 25, 2022 – shipping to USA and Canada